Despite the global pandemic, industrial automation flourished like never before this past year. With record numbers of new robot cells and stellar growth figures across the industry, manufacturers strongly affirmed their desire to bring their shop floors into the future of manufacturing.
So, what are the leading factors causing this rise in automation implementation?  And why is 2022 set to be the largest year for automation that the industry has seen?
The Labor Shortage in Manufacturing
Here's something that nobody has escaped hearing about... As the pandemic spread, increased infection risks at worksites alongside reshoring plans combined to create a global shortage of workers in the industry. While this was felt across nearly all industry sectors, it was more pronounced for manufacturing.  Plants shut down, raw material shortages ravaged the industry, and as a result the manufacturing workers were forced to relocate to other industries to find work.
Even those that retained their jobs started to look elsewhere. To double down on this issue, the desire to reshore operations drove up demand for local workers which further contributed to the labor shortage for manufacturers. To counteract these changes, manufacturers are turning toward developmental opportunities to attract new talent.  As automation becomes more widely adopted amongst manufacturers, factory workers now have the opportunity to be reskilled as machine operators and assemblers.
Higher Labor Costs in Manufacturing
The labor shortage meant that manufacturers had to compete for a pool of fewer and fewer workers. This labor supply constraint put further cost pressures on manufacturers as wages kept rising. Despite manufacturers passing some of these costs onto consumers, a portion had to be absorbed.
To regain this lost margin, manufacturers had to embrace automation and new technologies. In the past, increasing production capacity meant adding new workers, but now the same improvements can be gained through investing in industrial automation.  Since demand for manufactured goods soared during the pandemic, a return on investment for these pieces of equipment was easier to come by.
Upskilled Employees Are More Likely to Be Retained
Labor shortages have meant that staff retention is once again a priority for manufacturers. The competition for labor means manufacturers must offer more than simply job security to retain employees.
Fortunately, the democratization and wider adoption of industrial automation has given manufacturers a new way to promote employee development.  Staff that once performed repetitive manufacturing jobs are being retrained to setup and operate machines which improvs both their job satisfaction and earnings capacity.
Automation Deployment = Shorter Product Lifecycles
Manufacturers' profitability has always hinged on product lifecycles. The opportunity to gain a return on investment for manufacturing equipment is restricted to a narrow window that encompasses product development, equipment setup, production, and the ultimate sale of goods.
However, as product lifecycles continue to shrink, so too does this window. Product lifecycles have declined across all manufacturing sectors, which means there is now even less time available to design, deploy, and depreciate equipment.
If manufacturers want to recoup their capital expenditure costs, they must right-size their equipment for their expected product lifecycle. To do so, manufacturers will continue to look to emerging automation technologies and innovative deployment practices to reduce initial capital investment and shorten the deployment cycle.
High-Mix Manufacturers Now Have Options
Traditional industrial automation technology is complex, and a successful deployment requires many programming hours. High-mix manufacturers are often deterred from pursuing automation projects because the solutions are either too costly or not agile enough to handle the breadth of products.
But now we have flexible automation options.  This term refers to automation equipment that can be easily repurposed to fulfill a different goal.  Collaborative robots are an excellent example of this, as well as flexible feeders like Asyril's Asycube series with the premise being that the feeder can fit essentially any part geometry unlike traditional bowl feeders. 
Plus, just as high-mix manufacturers alter their production mix, so too can they alter their equipment configuration. Reskilled laborers can operate and iterate machinery based on the production run. All this means that manufacturers can now earn a return on their automation investment quicker than ever.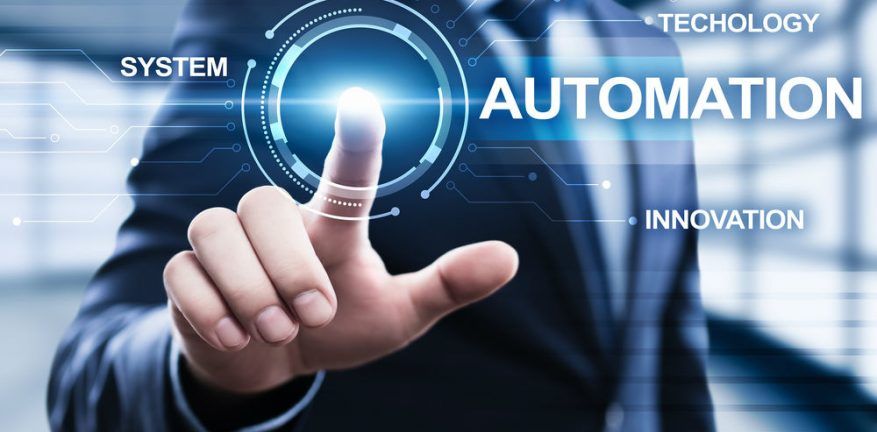 Automation Consultations
If you have a process you're looking to automate, give our team of engineers a call.  We're happy to consult you and give you all of the options at your disposal.