Welcome to Spartan Robotics

Revolutionize Your Welding Process with Unparalleled Flexibility and Precision

400,000
That's the Number of Welders that Will Be Needed by 2025.
It's Time to Solve the Labor Issue.
Meet Your Solution to the Welder Shortage:
The Spartan 1 Welder
Introducing the Spartan 1 Welder – a groundbreaking collaborative robot welder that delivers unparalleled welding performance. Combining cutting-edge Fronius welding packages with the industry-leading capabilities of Kassow Robots 7-axis lightweight robots, the Spartan 1 Welder ensures enhanced torch reach for precise and consistent welds in areas that traditional 6-Axis welding cells cannot access.
With a choice of 5 different robot sizes with reach reach ranging from 850mm to 1800mm, and a wide range of customizable welding packages, the Spartan 1 Welder acts as both a tool for your existing welders while also mitigating risk of the labor shortage.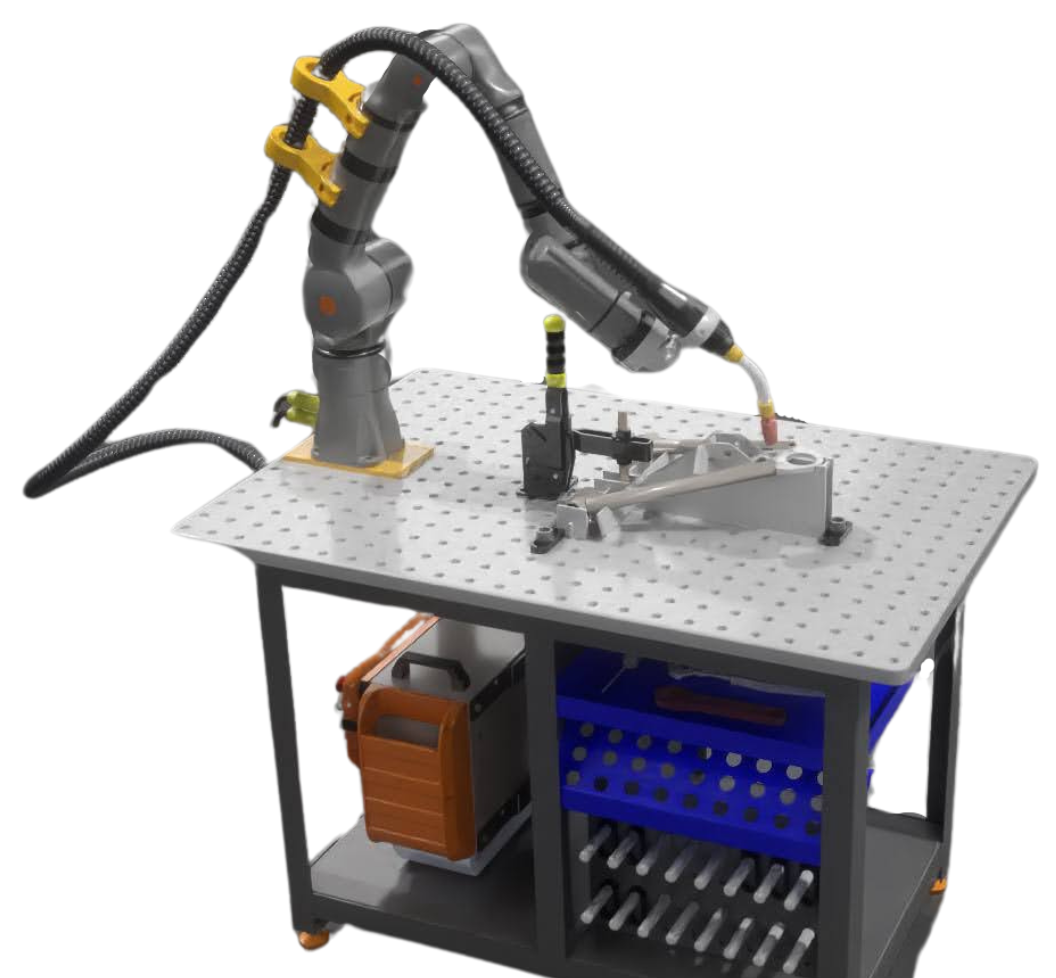 Spartan 1 Welder Features
Included with the
Spartan 1

Welder
Equip yourself for welding success with the Spartan 1 Welder Kit, and benefit from the extensive support and resources that come with your investment. Experience the difference that a comprehensive, customizable collaborative robot welder can make in your welding process and overall productivity.

Spartan 1 Welder
Experience the superior performance and flexibility of the Spartan 1 Welder, featuring cutting-edge Fronius welding components and Kassow 7-Axis robots for accurate and consistent welds.
Spartan Welder Starter Tool Kit
Get started with your Spartan 1 Welder right away, thanks to the included Starter Tool Kit. This kit contains all the essential tools you'll need to set up and begin using your collaborative robot welder.
Lifetime Free Virtual Support
Enjoy peace of mind knowing that our team of experts is here to provide you with ongoing virtual support for the lifetime of your Spartan 1 Welder. We're committed to ensuring that you have the assistance you need to maintain optimal performance and efficiency.
Lifetime Free E-Learning Curriculum
Access a comprehensive e-learning curriculum designed to help you master your Spartan 1 Welder. With lifetime free access, you can continually develop your skills and stay up-to-date with the latest advancements in robotic welding technology.
Ready to Transform Your Welding Process?